In today's fast-paced world, communication is key. It's important to be able to connect with others quickly and efficiently, whether you're in the office, working remotely, or on the go. That's where
Katch
comes in. With its AI-powered features,
Katch
makes it easy to connect with others and stay productive. Here's how to use Katch to engage with others:
Direct Calling with AI features
Katch's Direct Calling feature makes it easy to connect via Katch's custom built VoIP. All one has to do is navigate to Connections, tap the call icon and you are connected! Better yet, after each call an AI-powered call summary is automatically generated and available to users after the call. This means individuals can stay focused on the conversation instead of worrying about taking notes. Stay organized and follow up on action items!
Take Advantage of Smart Suggestions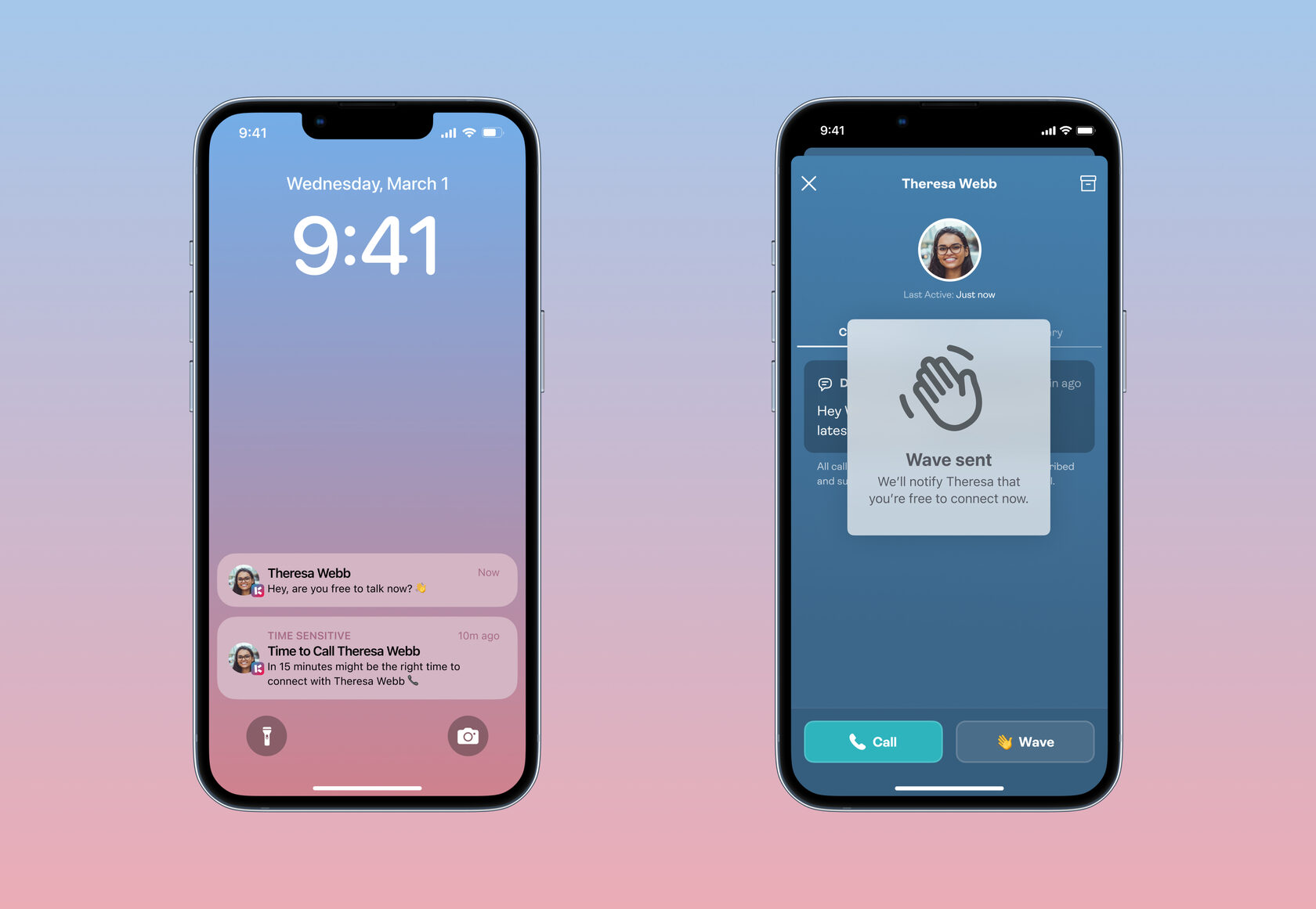 Our AI-powered Smart Suggestions suggest the best times to connect based on real-time availability. This saves you time and helps you connect with others when it's most convenient for both parties. If users prefer more control, they can manually Wave to a person to indicate when they are free to talk!
Stay Connected with Your Contacts
Katch makes it easy to stay connected with your network. Any contact on your device who also has Katch automatically appears for users as a connection. Expand your network by sharing a personlized user-share link with anyone while keeping your personal phone number private. Don't worry, you can manage connections from the app as well. Goodbye to the days of back-and-forth emails to schedule a 5 minute call.
Archive Your Calls
Once done with a call, archive it in Katch for future reference. This makes it easy to keep track of conversations and follow up on action items. Search through Archive to find specific conversations and call summaries.
Katch is a tool for anyone who wants to be flexible, stay connected and productive. With its VoIP and AI-powered feature capabilities, you can connect with others from anywhere in the world, whether you're at your desk or on the go. So why not give it a try and see how it can help you stay productive and engaged with others?
Download Katch
for iOS today.